...to V-Twin Online!

Where we provide affordable American Motorcycle parts to Service Members, at our lowest possible price.

V-twin online is supported by V-Twin Manufacturing serving as our primary distributor . In time we may have have other distributors onboard.



Scott & Dana

How it all works:

You call, leave a message, or email us, with the part number(s). We'll get you the price(s), you decide if you still want the part(s). We recommend you compare our quoted prices with J&P Cycle or Dennis Kirk to ensure you are getting the best price available. They are both great mail order companies.


Shipping:

We can ship to your door, at a cost, if you order more than $50 in merchandise.

We can ship to your door, for free, if you order more than $300 in merchandise.

Unfortunately we are unable to handle transactions less than $50.


Ordering/payment:

If you are satisfied with the price we have quoted you, call back and let us know you want the parts.

We will call V-Twin Manufacturing and verify your parts are in stock. If any of the items are not in stock, we will notify you.

We will then email you an invoice using Pay Pal. You can simply pay for your order with Pay Pal; using your Pay Pal account or with your Credit Card.

Once we are in receipt of funds, we will place your order. We will then call you and let you know your parts are on their way.

Your parts should arrive in less than a week from my call.

Returns:

We do not like to deal with returns. It drives up our time which in turns drives up cost. If you are not sure what you are ordering, or if you are ordering something to Test Fit the part, we recommend you go with J&P Cycle or Dennis Kirk. Our customers are smart individuals who know how to do the research and know what they are looking for.

We deal with part numbers, not tech support.

With that said, if you received the wrong part from what is indicated on your invoice, or if it is received damaged, call me up and will get it squared away.



Get your US Coast Guard Riders Decal as seen below...(more)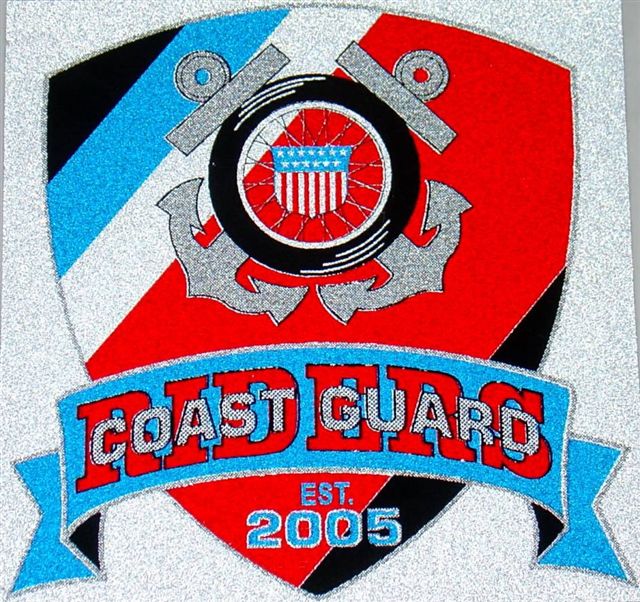 Click to enlarge

NEW:

Sept 4th-8th:

Sector LA/LB and ISC San Pedro Chiefs invite you to the�

Escape The Basin Motorcycle Run

...(more)

Your military club announcement here...(more)